Just when i think that we've exhausted all possibilities for braids, there's a new one that crosses my path! The waterfall braid is soft and romantic, perfect for a sumer wedding, a walk on the beach or a dinner out. i'm seriously adoring this one!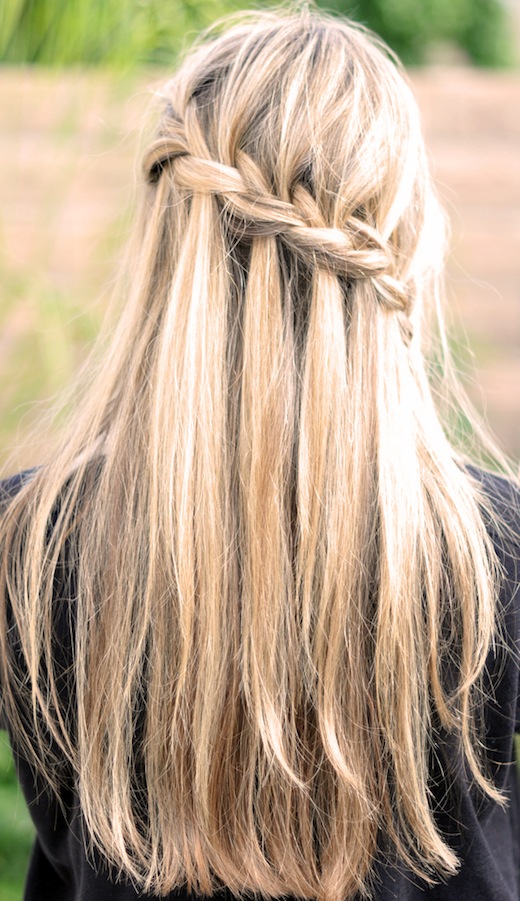 Image
Thanks to Miss Emma for giving me the tutorial as well as Miss Dylan for being my spontaneous model. I love the ethereal look of the final product..here's our version:
1. Start by beginning a regular french braid above the ear.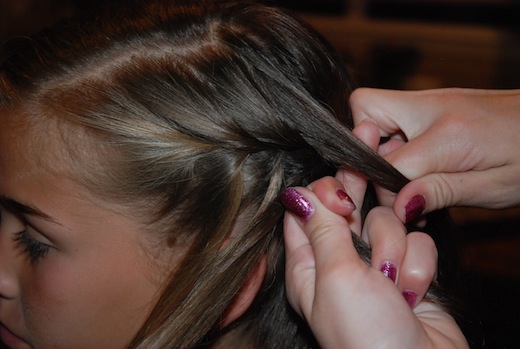 2. Take the top piece and pass over the braid to the bottom, but instead of taking and adding to that piece, let it fall and then pick up from behind that piece and add it in. Continue dropping the piece from the top and adding a new piece from the bottom.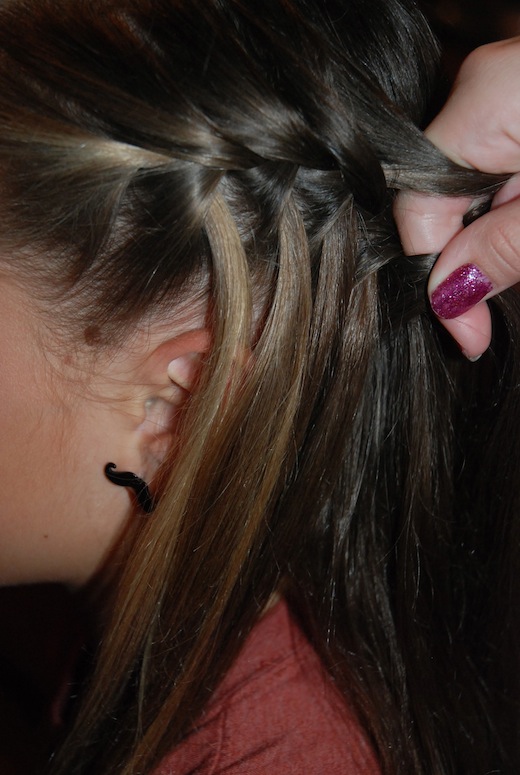 3. Braid around to the other side and then secure with a pony tail holder.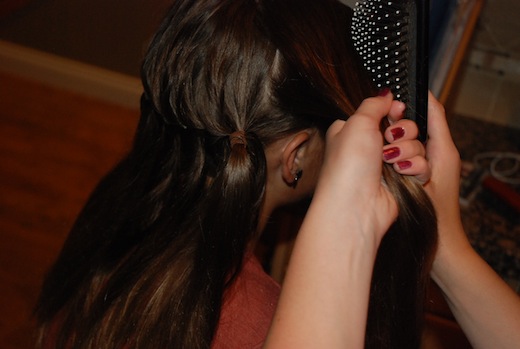 4. To finish, we opted to twist the unbraided hair and pin it and the pony tail holder into place.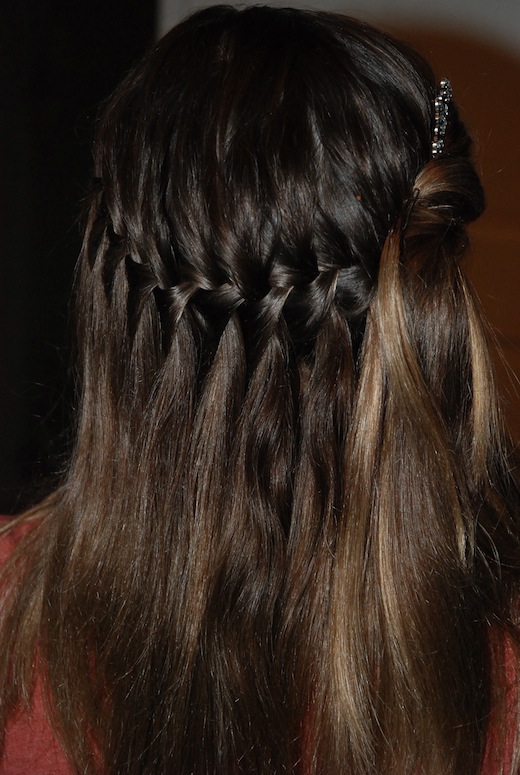 5. We added a little sparkle with a delicate pin…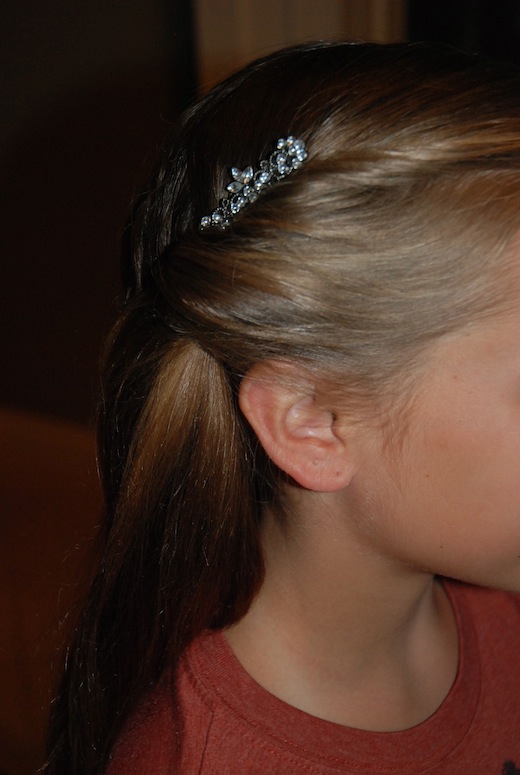 6. The finished product!