I have a thing about lipstick and gloss….I can't go without…ever!!!  I remember my grandmother making a comment about never seeing me without lipstick on!!! But for summer, I do like to have a more natural looking lip and I can't be bothered to put on lip liner, lipstick and gloss every hour or two!!
Recently I went to Sephora in Palm Desert and explained my dilemma….here's what the lovely consultant there suggested I try…
1.  Kat Von D – Everlasting Love Liquid Lipstick in "Lolita" click here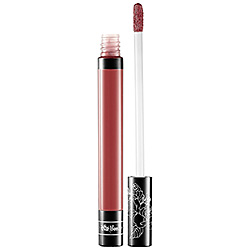 This stuff is amazing!   It's similar to a lip stain in that the color is long wearing. You do need to apply it precisely, but it creates a clean edge, so there's no need for liner.  Once applied, let it dry for a minute or two.  You can layer gloss over several times before you need to reapply this.
I got the color "Lolita" as I have a bit of a tan and need something with a bit more pigment, but another good neutral in this product is "Bow & Arrow".
2.  Make Up Forever Lab Shine Lip Gloss Diamond Collection in "D-18 Shimmering Copper" click here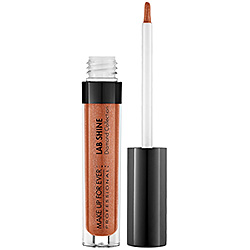 I would never have picked this gloss out on my own as it looked quite orange. The consultant encouraged me to try it and it gives a really pretty gold shine when layered over the "Lolita" liquid lipstick.  This can be reapplied easily throughout the day without a mirror.  This formula is nice and light and nonsticky.
This duo creates a simple, somewhat even neutral shade for lips with golden highlights that look great with a tan!