Still savouring the fresh memories of our Italian adventure…and one of my favorite places in the world: Piazza Navona. Why? Well, I really do love everything about this square nestled in the heart of Rome. Piazza Navona is bursting with life, colour, sounds and smells. Edged with bustling sidewalk cafes, it is at once a meeting place, a place of inspiration for both budding and accomplished artists, a stage for musicians/dancers and a hangout for all. To be able to have a gloriously un-rushed dinner while taking in the beauty of the architecture, the food, the wine, the company we shared and the buzz of Roman life really was such a treat! Here's a little looky-loo of this gem: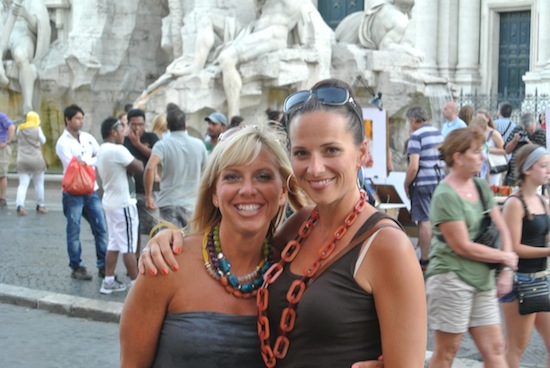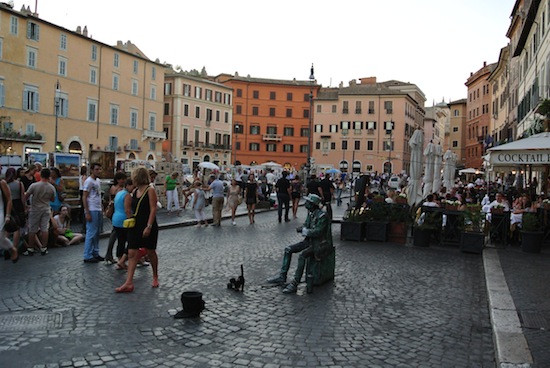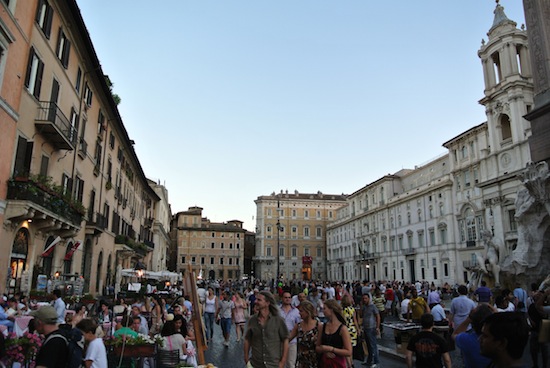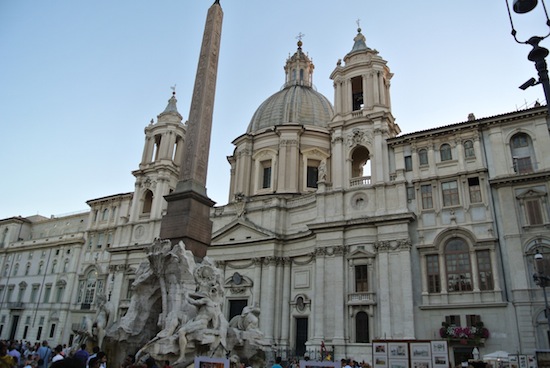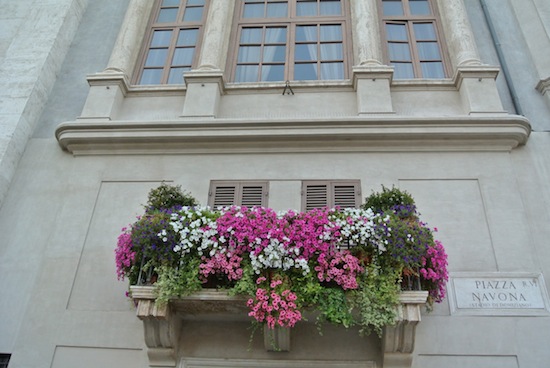 An authentic Caprese Salad…the Buffalo Mozzarella was, as the restauranteur promised, the best mozzarella ever!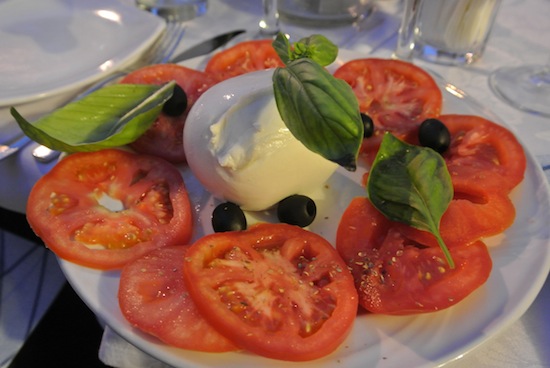 Pam and i both have an affinity for black truffles, so imagine my delight when i could order pizza laden with them!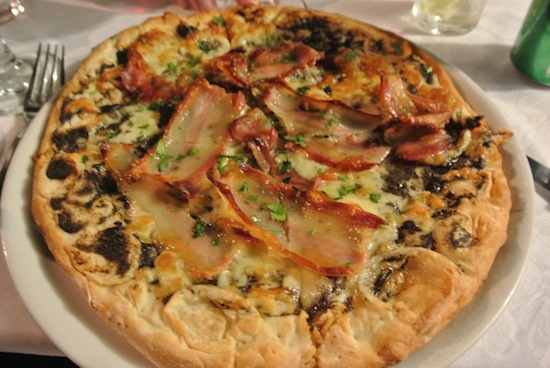 And Pam opted for the black truffle risotto…it was fabulous!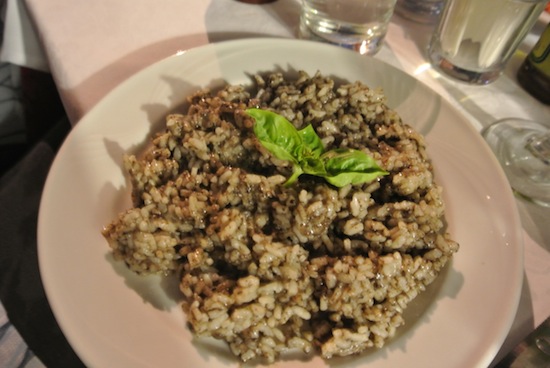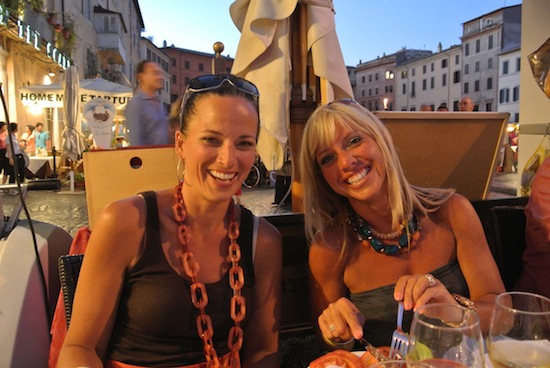 Good food, good company..i'm a happy camper!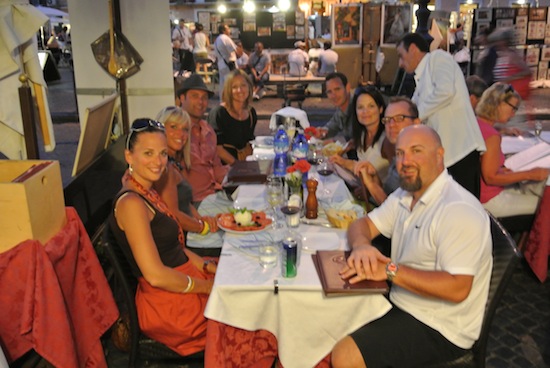 Angelo made our experience this evening…those Italian men are pretty smooth!!!