What a stunning day it was to celebrate at a family wedding. My cousin got married today, amongst family, friends and glorious sunshine! Carly and Theos's beautiful reception venue, at Granville Island, combined industrial loft-like architecture and kitschy charm with hanging lights and lanterns.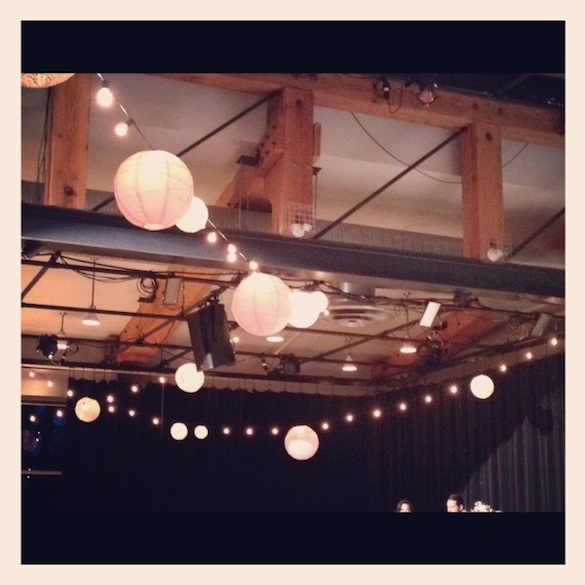 What theme was also abundant? The NUDE PUMP! Pam and I have been singing the praises of a good pair of nude pumps forever…and we were in good company tonight! I couldn't resist..here's some of my favourites from today (ok…yes, it is a bit odd to ask randoms if i can take a pic of their shoes…ha!)
ok..these are my feet and what am i doing?? trying to save my tender tootsies for as long as possible! These are what i like to call "dinner" shoes…like 2 hours max…not the 10 hours i ended up wearing them today. The result: Cankles, as my hubby would call it..argg..you know, when your calf and ankle end up being the same size???
Why do these shoes have me all excited? Cuz everyone should own a pair! Admittedly, i love my heels, and i think every woman should have at least one pair in their closet. Nude is a favourite choice because they do your body a favour…by lengthening your legs. The neutral colour extends your leg, giving you height as well as a slimmer look. To add to that, you can wear nude with pretty much anything…color-wise as well as garment-wise…jeans, skirts, dresses or tailored dress shorts all look extra polished paired with a nude pump. Enough said? Invest in one pair that will work best for you…they don't have to be teetering skyscrapers! Pick a heel height that will take you the distance. Here are some favourites to take a peek at:
Find a pair and invest! Dare ya!