February and March mark the time of year where the patios get pressure washed, gutters get cleaned and we start to plan how we will accessorize the exterior of our houses with plantings. Our sis-in-law, Jana, has always had a knack for putting together beautiful pots and then…continuing to care for them until fall gets its grip on all things summery (insert: this is one of my self-admitted failures…maintaining!).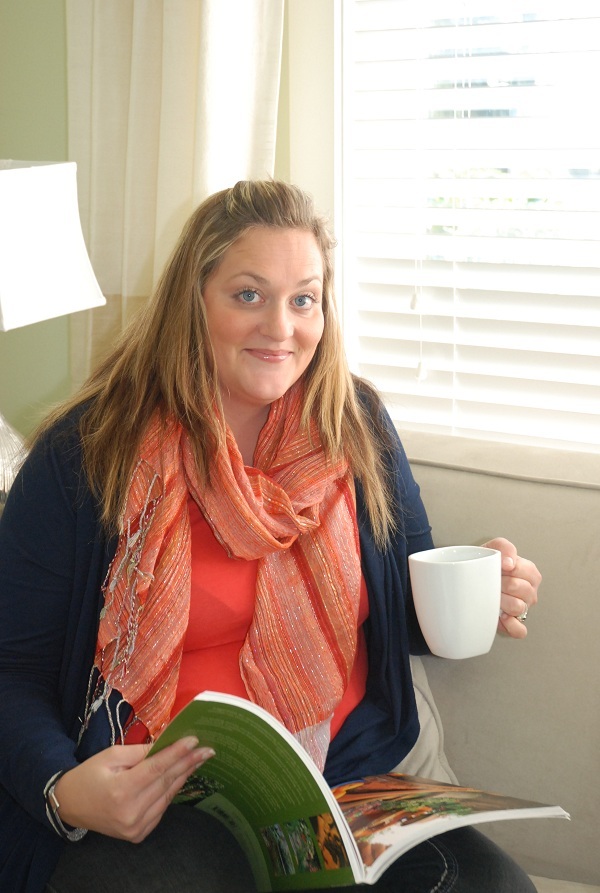 Jana spends much of her time researching the latest trends and her yard always sports new and interesting features. Here is what she says is coming for Spring!
This year, its all about growing veggies and herbs in containers and coloured pots. This is a change from the past, where pots in muted undertones were filled with brightly colored flowers.
Here is a great combination of two fun trends for this year:colored pots, as well as planting veggies in them!
They have shown smaller pots with one or two tiny plants but you can actually do this in a giant pot as well…take your pick!
The consensus is in: Plant your herbs and veggies in pots this year. Leave the herb garden behind. What to do with your existing herb garden? Jana has suggested covering it in top soil (or rocks for a more permanent change) and set some groupings of vibrant pots in this area! I'm liking the idea as i'm thinking it will be easier to maintain.
Adding herbs to some pots with other plant varieties (not veggies) also give great fragrance…especially if planted in a taller pot so as people walk by they get the delightful smell.
Four of my favorite herbs to pot are:  Lavender, Rosemary, Thyme, and Mint. For a great hostess gift: plant the purple lavendar in a purple pot. Simple, fragrant and stunning!
For those of you just not ready to commit to bold color, try going with a more muted, monochromatic scheme. Here are some suggestions:
A grouping of pots like this green one above would be perfect if you already have lots of colour from another source, such as your outdoor living furniture and  pillows. If you tend to go for a clean aesthetic, keep things more monochromatic and simple. For this look, remember to choose flowers and grasses and leaves all being in the same colour tones. Monochramatic schemes work well housing Reds, Greens, Purples and even Blacks. You can now find black grasses, called Mondo Grass, as well as black petunias, black dahlias, pansies and much more. Black Plants is a great reference for oodles of these beautiful varieties!
For information on the plant varieties in the above arrangment , named aptly "Verdant Tapestry", check out the Canadian Gardening website
Another big trend this year is the use of metals in your pots…Silver, Bronze and Black.
Jana's last tip is for those of you who don't consider yourselves to have a greenthumb! You can do this: Plant just one ornamental grass in a pot… for a look that is modern and clean and..? Super easy to maintain!
Thanks, so much, Jana for sharing your faves with us! Dare i say that you've got me a little excited to get spring planting? Look for pics of Jana's potted masterpieces coming soon!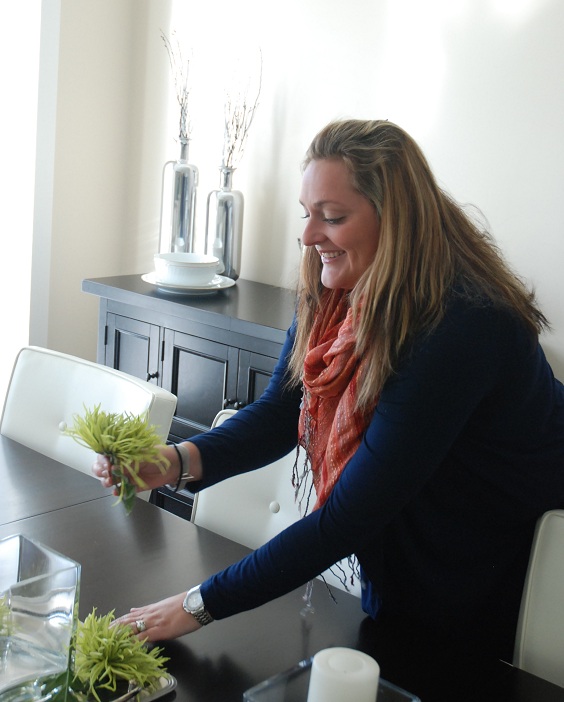 Gardening photos courtesy of Better Homes and Gardens and Canadian Gardening.