I know it seems like we just barely got through Christmas, but I'm already looking ahead to Spring Break.  The kids are off school in about 9 weeks, so if you are planning to get away, you need to book something very soon!  Thank goodness school districts, provinces and countries have staggered their spring breaks.  When we were growing up, it seemed like all of Canada and the US were off for the same one week and consequently,  prices for flights and hotels skyrocketed!  Now,  many school districts also have two weeks off allowing you some wiggle room for travel dates, especially if you are trying to get away for say, about 10-12 days.  You can leave on a weekday and potentially get a lower fare.
Laurel and I love to travel and we feel the need to get away from our gray weather as much as we can.  But in order to do that, we need to get great deals.
Here are our top 5 travel tips!
1.  If you know where you want to go, check out flights on Hotwire and mark the box that says "Watch this Trip" or "Notify Me When Price Drops".  They will send you alerts when prices are going up and when they are going down.  Flights are generally inexpensive the first week in January, but they change quickly!  I waited about 4 hours after finding great flights to Hawaii and I ended up paying $20/ticket more!  When you find a good deal, be prepared to "pull the trigger".
Some discount airlines do not show on up Hotwire searches.  These you need to check out separately on their websites, such as
With these discount airlines be aware of extra costs  like seat selection, priority boarding (I recommend that you DON'T go with this), transfers and, of course, baggage fees.
For Canadians, it can be much less expensive to fly out of US airports, such as Bellingham and Seattle because the taxes are SO much lower.  We recently booked very inexpensive flights to Hawaii out of Seattle.  We usually stay the night before at the Hilton Seattle Airport Hotel because they offer stay and park packages.  Parking at the Seattle airport is quite expensive, so if you have a morning flight, you can stay and leave your car at the hotel for the duration of your trip.  They have shuttles to and from the airport.  Don't forget to give them your BCAA number if you are a member as this may get you a discount.  Ok….I use all of the potential angles!
2.  Don't forget about travel points you may have.  Maybe you can rent a car with your Airmiles?  If you like the destinations that Alaska Airlines flies to (Palm Springs, LA, Hawaii, Mexico), it's worth getting an Alaska Airlines VISA card.  You get one companion fare per year (one ticket for $100 when another is booked) and you can redeem points for a full flight or if you don't have enough, you can use them to reduce the cost of your ticket.
Royal Bank also has an RBC Avion Visa Card that has an excellent points system for travel.

3.  Because Laurel and I travel most of the time with our kids, we prefer to stay in condos or homes so we have more space and more privacy.  Here are some great sites to check out for private rentals.
http://www.findvacationrentals.com/
Laurel recently booked our Spring Break home in the North Shore and was able to negotiate with the owner.  He threw in the taxes and the cleaning for free.  In Hawaii, that's a sizeable discount!!  Don't be afraid to email owners and ask for a discount…all they can say is no.  I manage my parents' home in Palm Desert and I will tell you, getting some rental income is better than none!  You can check out our rental at http://www.findvacationrentals.com/california/palm-desert-condo-rentals-5551.html
If you are unsure of a property that you are considering Trip Advisor has reviews on almost everything.  For example, if you know the name of the condominium complex, you could find some information.
4.  Check for packages.  Allegiant Air has some great hotel and flight packages, especially to Las Vegas.  Allegiant Air is definitely a no frills airline, but they do offer some great rates….but you need to check back often and you need to be prepared to buy when you see a great rate.  Rates change often!!  I've heard of people getting a fantastic package to Vegas staying at the Wynn, a 5-star hotel.  And Laurel booked a last minute get away at the Venetian and they got a suite for their family for a steal.
Alaska Airlines also offers packages.
5.  When booking a rental car, check out http://www.carrentals.com/  I have booked a rental car in Palm Springs for $10/day…really!  And be aware of extra insurance costs.  Many credit cards cover you for the extra insurance, but check this out before you get to the rental car counter.  This can save you a lot of money.  I heard of someone recently that was going to be charged an additional $600 for insurance  (for a 10 day rental) that their credit card had coverage for!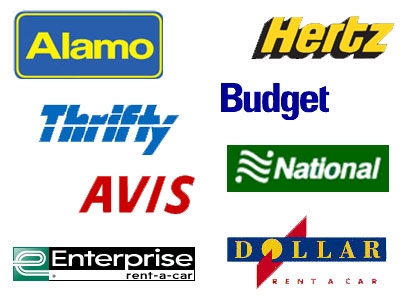 Don't be intimidated to book your trip online.  You can save yourself a lot of money.  It will definitely take time.  Laurel and I have said that we feel "car sick" looking online too long!!  But the result will be a fantastic trip and great memories for your family.  And with the money you save, maybe you can squeeze in an extra trip!