One tradition that we have at our home is having a group of kids over for Christmas cookie decorating once the holidays have begun. I love it, but i suppose i didn't realize how much my kids did too, until i asked them what makes them feel like Christmas. They all said the cookie decorating day!! Phew…cuz i wasn't wanting to give it up!
Today was the day and it didn't disappoint! We always have some sort of contest associated with it…this year, you had to decorate your entire family (including your dog!) and 2 awards were given: one for most visually appealing cookie family, the second for the best individual cookie! Scott had to step in and make the final decision as i was feeling bad that not everyone could be a winner…i know, i know, winning and losing..one of life's lessons…
Here's a little peak into our fun…and i have discovered, there is great joy in letting the kids use their creativity!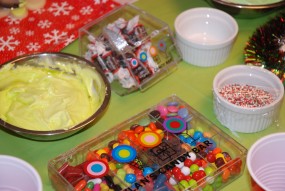 Everything down to the hair accessories..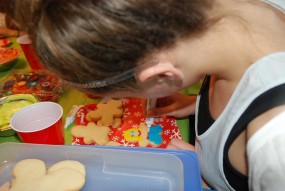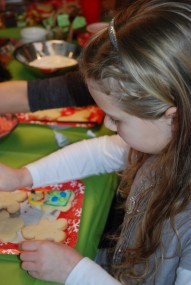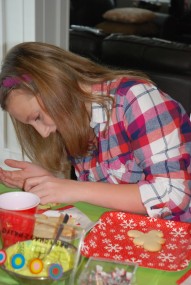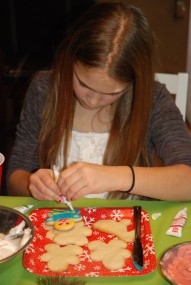 And the winning "look-a-like" cookie:
The  winning "Most Visually Pleasing Cookie Family"
To use a Martha Stewart-ism: Traditions are a GOOD THING! The cookie design crew takes a break for a picture around the Christmas tree..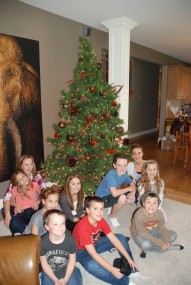 Christmas can be such a schedule crazy time of year…but making time for annual traditions is always so rewarding. What are your favorite traditions?? We'd love to hear!