Pumpkin Spice Creme Brûlée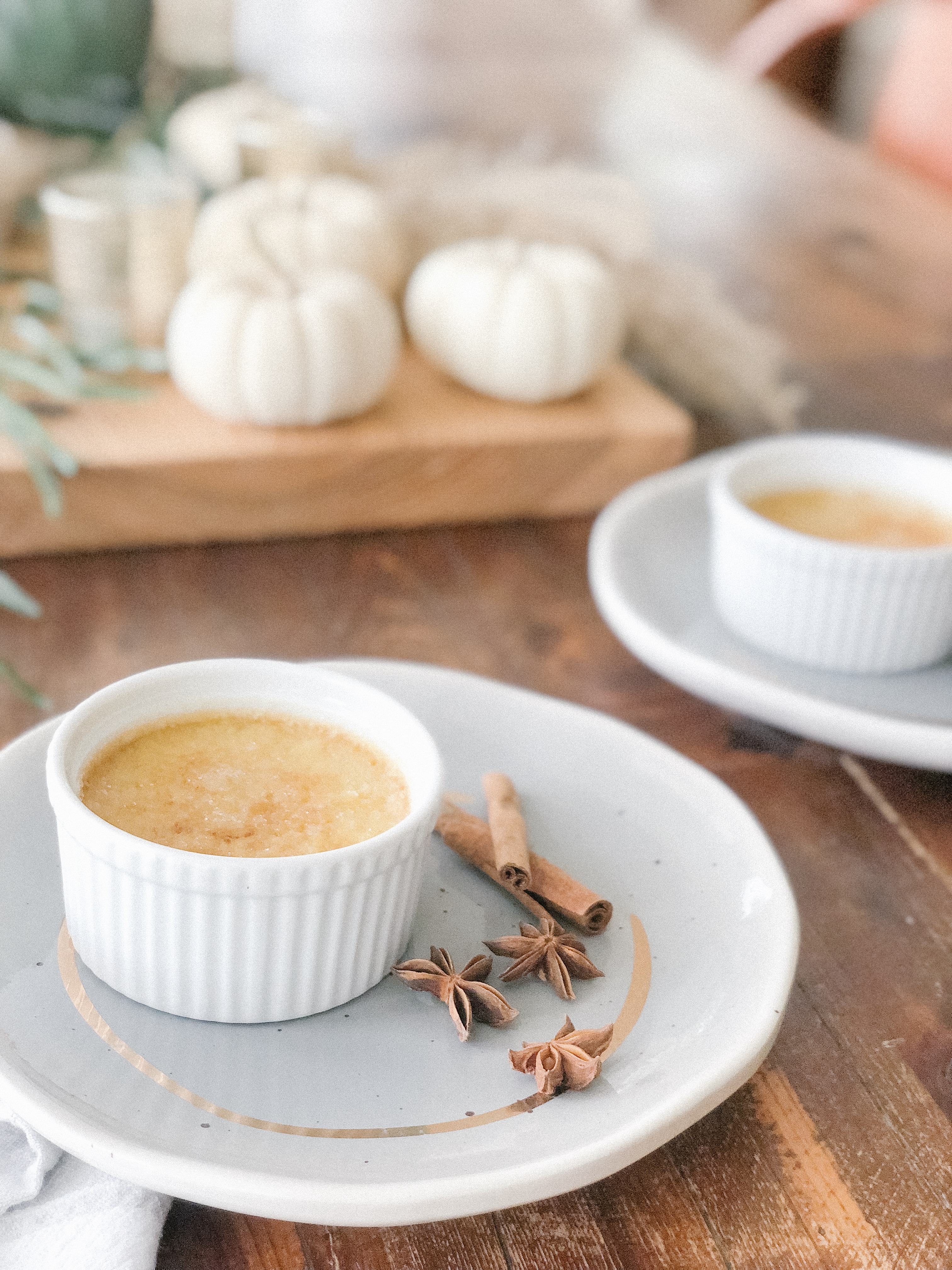 4 teaspoons ground cinnamon
2 teaspoons ground ginger
1 teaspoon ground cloves
½ teaspoon freshly grated nutmeg
¼ teaspoon freshly grated allspice
1½ cups whipping cream
⅓ cup sugar
6 egg yolks
½ cup pure pumpkin purée
1 teaspoon vanilla
½ teaspoon pumpkin spice mix
Sugar
Preheat over to 325 degrees Fahrenheit
Mix together cinnamon, ginger, cloves and nutmeg for the pumpkin spice mix. You will use ½ teaspoon of this below. Store the rest in an airtight container.
Bring cream just to a boil and remove from heat
Add sugar and stir until dissolved
In large bowl, beat eggs yolks. Add pumpkin puree, vanilla and pumpkin spice mix and stir together.
Whisk cream very slowly into yolks, ensuring that they don't start to scramble.
If mixture is not smooth, strain through a sieve.
Pour mixture into 6-8 ramekins.
Place ramekins in large pan and fill the pan with water to half way up the ramekins.
Bake for 30-40 minutes, turning the pan halfway through. After 30 minutes, check to see if the custard appears firm.
Remove ramekins from pan and let cool.
Refrigerate for approximately 12 hours.
Before serving, sprinkle a thin layer of sugar over the top.
Use a torch or broil until the sugar melts and is golden brown.
Recipe by
Sugar Plum Sisters
at https://sugarplumsisters.com/2019/10/pumpkin-spice-creme-brulee/