Millet and Hemp Granola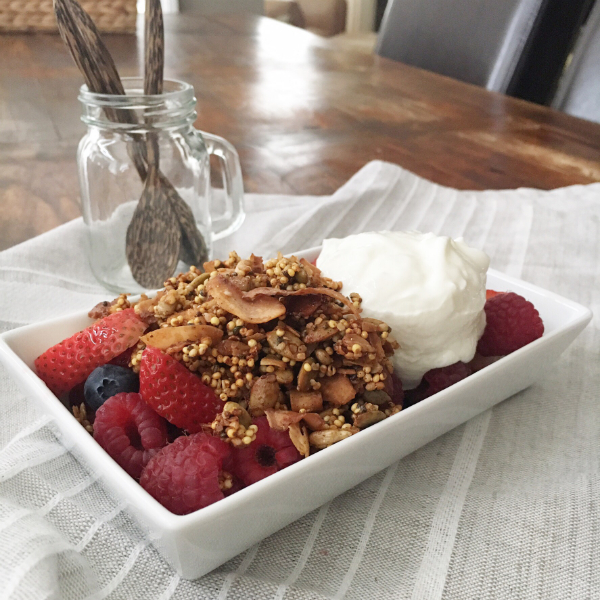 2 cups millet
1 cup hemp hearts
½ cup pumpkin seeds
½ cup sunflower seeds
1 cup ribbon coconut
2 Tablespoons chia seeds
1 teaspoon cinnamon
1 teaspoon vanilla powder
½ teaspoon sea salt
⅓ cup raw organic agave
⅓ cup pure maple syrup
Preheat oven to 300 degrees F.
Combine all dry ingredients in a large mixing bowl.
Stir in agave and maple syrup until well combined.
Spread onto parchment lined cookie sheet.
Bake for 20-25 minutes, stirring two or three times.
Turn oven off and let dry out another 5-10 min.
Cool completely and then store in an airtight container.