Celery Root Puree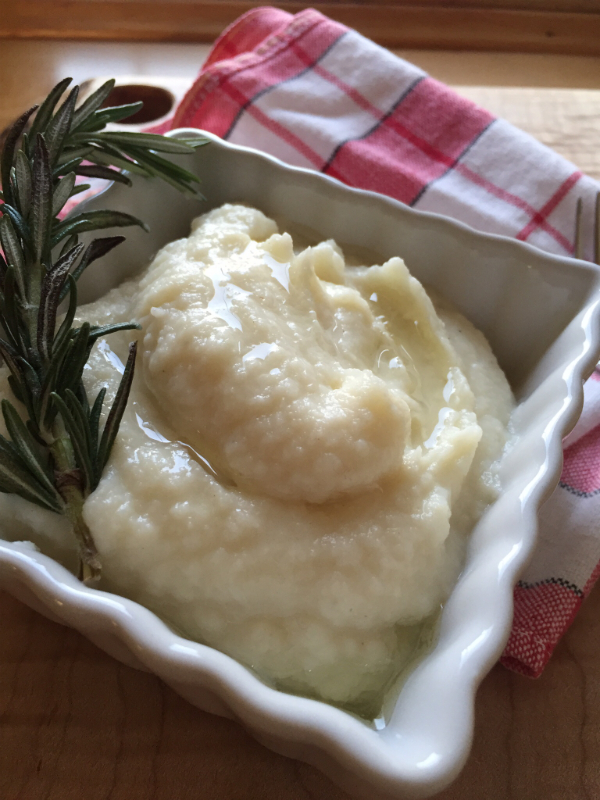 3 medium sized celery root
1 teaspoon kosher salt
1 teaspoon freshly ground pepper
2 Tablespoons truffle olive oil
½ cup 0% Greek yogurt
Peel the celery root and cut into 1" cubes.
Put into pot, cover with water and bring to a boil.
Reduce heat, cover and simmer 12-15 minutes, until celery root is tender.
Drain water and place celery root into Vitamix. You could also drain water and use a hand blender instead*
Add salt, pepper, truffle oil olive and yogurt.
Blend until smooth.
Serve and enjoy!