Pumpkin Bread Pudding - Slow Cooker Style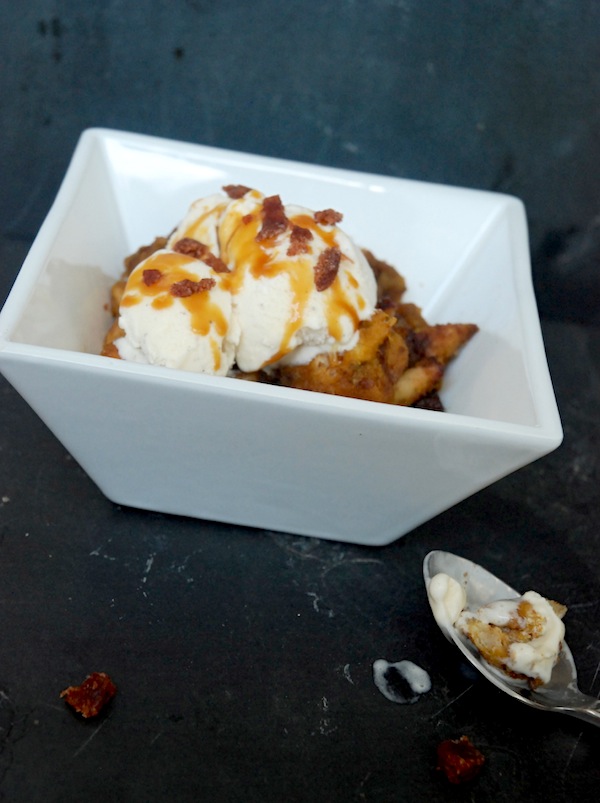 8 cups day old bread cubes
½ cup toasted pecans, chopped
½ cup cinnamon chips
4 eggs
1 cup canned pumpkin
1 cup half n half
½ cup brown sugar, packed
½ cup butter, melted
1 tsp vanilla
½ tsp cinnamon
½ tsp nutmeg
¼ tsp ground ginger
⅛ tsp ground cloves
Vanilla ice cream, optional
Caramel ice cream topping, optional
Cut slices of day old bread into cubes. I had some leftover french baguette in my freezer that i used. Cut enough bread for 8 cups.
Put the cubed bread into a greased Crock Pot (3.5 - 4 quart size) along with cinnamon chips and chopped pecans.
Whisk together eggs, pumpkin, half-n-half, brown sugar, melted butter, vanilla, cinnamon, nutmeg, ginger and cloves.
Pour over the cubed bread and gently stir to coat.
Cook on low for 3-4 hours or until a knife inserted in the center comes out clean.
Serve warm and topped with vanilla ice cream and caramel sauce.
Recipe by
Sugar Plum Sisters
at https://sugarplumsisters.com/2014/11/pumpkin-bread-pudding/